Welcome to stay with us at
Eotas Apartments
Are you looking for temporary accommodation in Dodoma while conducting Research, Study, Volunteering, Social Programs or
Co-Assistance in hospitals? EOTAS Foundation offers home away from home. Good to know: You do not actually pay rent, but a mutually agreed contribution for the benefit of the children at our Dodoma Deaf School.
Phone: 0652 476866 / 0659 806388
Apartments in Dodoma
Eotas Apartments in Dodoma are in essence a part of our Dodoma Deaf School, which provides free education to deaf children in Tanzania. The apartments are the perfect accommodation for teachers, students, researchers, volunteers and people in the development sector, who need a place for a long, medium or short stay. Although we do not charge rent, we do require a mutually agreeable contribution towards the education for 150 deaf children at our Deaf School in Kisasa, Dodoma.
Apartments are located in the beautiful leafy Kilimani area.

Fully furnished 1-2 bedroom apartments and studios are available in a secure compound and are located less than 2 kms from Dodoma town center. The compound is surrounded by greenery on all sides and one needs not to worry about the heat of Tanzania in this beautiful location. Dodoma centre offers a selection of nice places to have dinner or drinks that cater to everyone's tastes. Visit the local markets and shops, take a ride with the daladala or go for a nice swim at the swimming pools.
Suitability of the accommodation:

Our accommodation is specifically suitable for:
>  Medical Profesionals & Students
>  Teachers
>  Students
>  Researchers
>  Volunteers
>  Specialists in the development Sector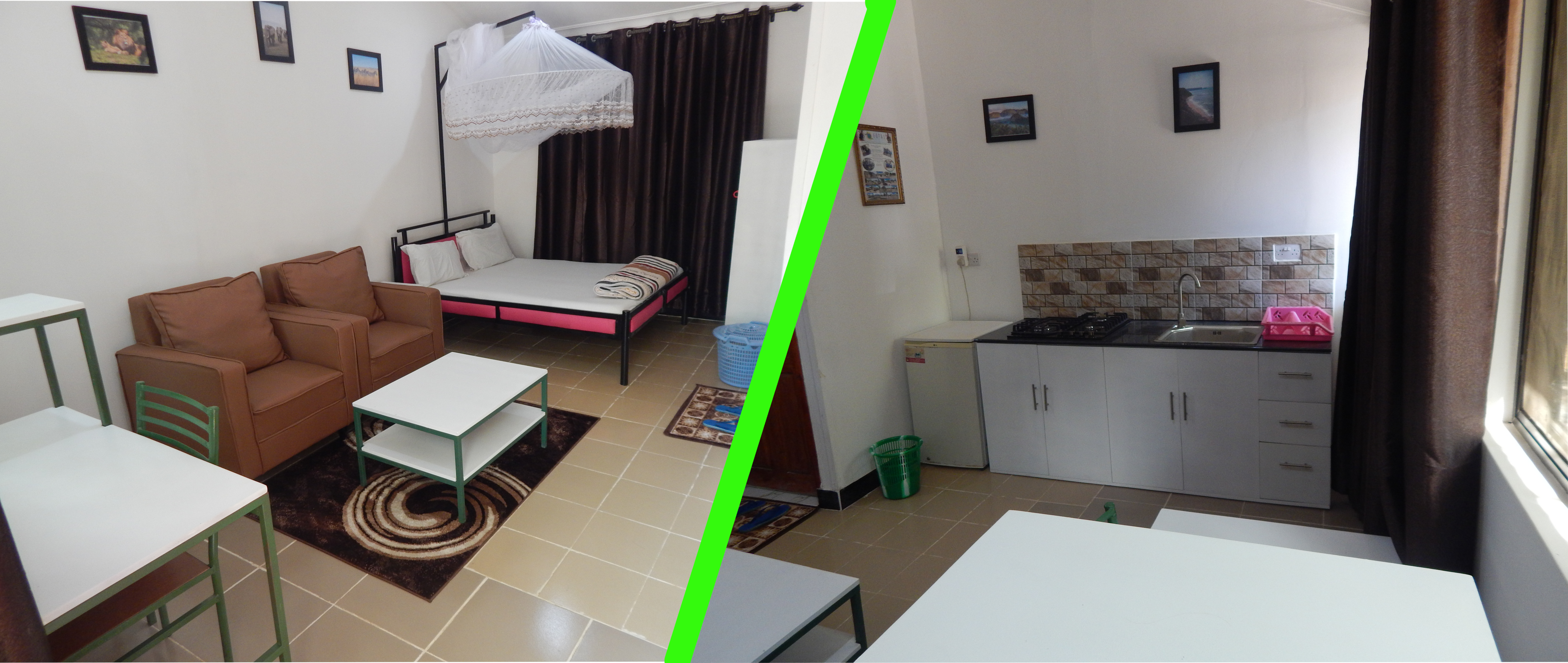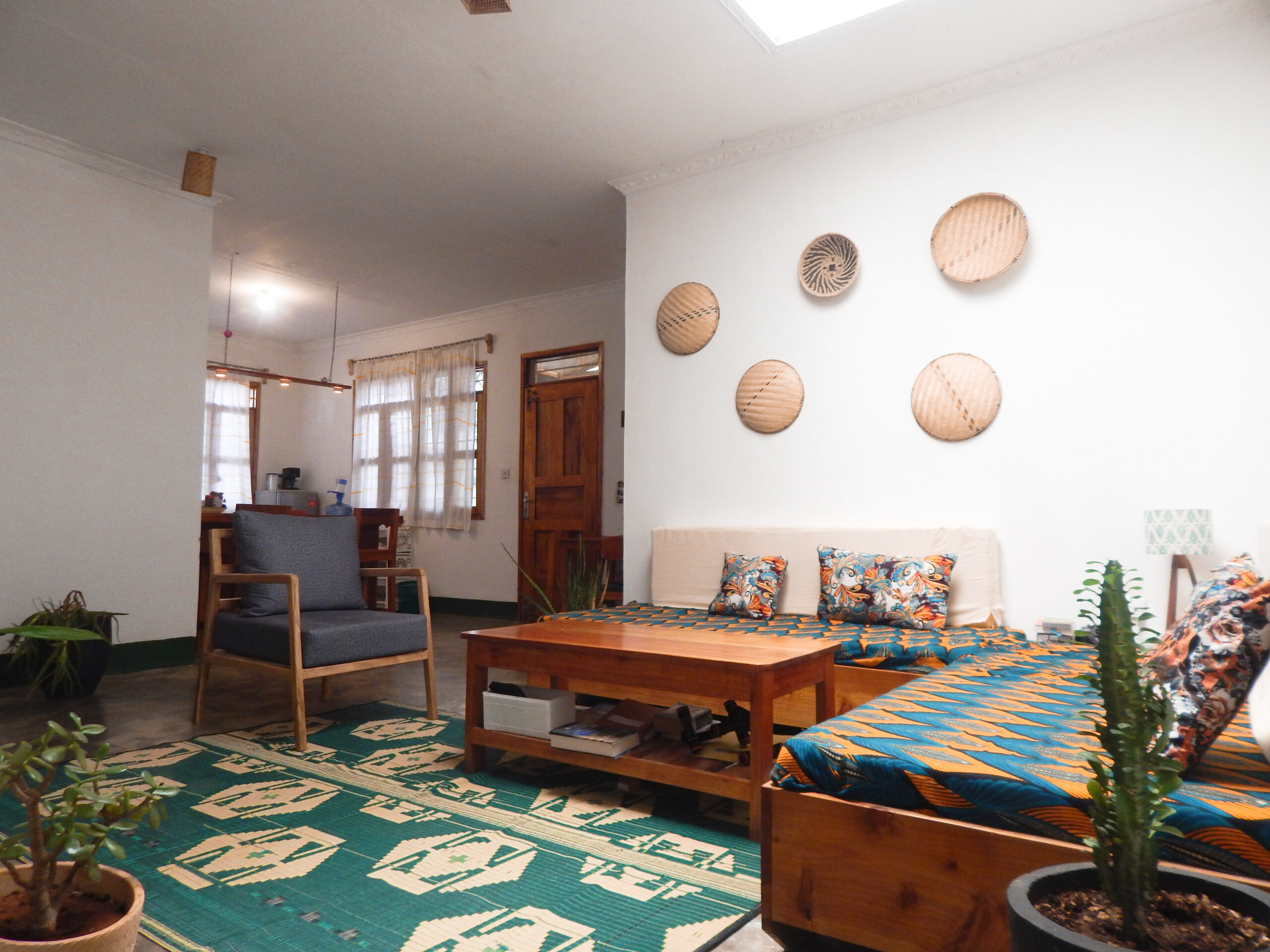 Description of Eotas Apartments in Kilimani, Dodoma
Eotas Apartments Dodoma provides suitable accommodation for people who like to be independent, have the comforts of home and do not want to spend a fortune on hotel costs. Thanks to the availability of your own cooking facilities, you can cook at "home", if you like and save a lot of money on restaurant costs. All 11 apartments are fully furnished with hot water and constant water supply. Due to the favourable location the compound also has an almost continuous electricity supply. We welcome suggestions to improve the compound facilities for your benefit.
Your contribution to our Dodoma Deaf School is based on the amount of days that you are staying with us. The amount displayed is an indication only and you are free to support the free education and care for 150 deaf children at our Dodoma Deaf School with a larger contribution.
We provide 24 hours security, including (friendly) dogs, weekly house cleaning and further assistance with other issues in Dodoma if needed. Standard maintenance and repair is carried out by us and included in your contributions.
Eotas Apartments Dodoma consists of the following three types of apartments:
Large apartments
of 100m2 with two bedrooms, two bathrooms with hot water, a screened verandah and living room with open kitchen.
Medium apartments
apartment of 50m2 with two smaller bedrooms, one bathroom with hot water, a living room with open kitchen and a screened verandah.
Studio apartments
consisting of one room, a bathroom with hot water and a kitchen unit.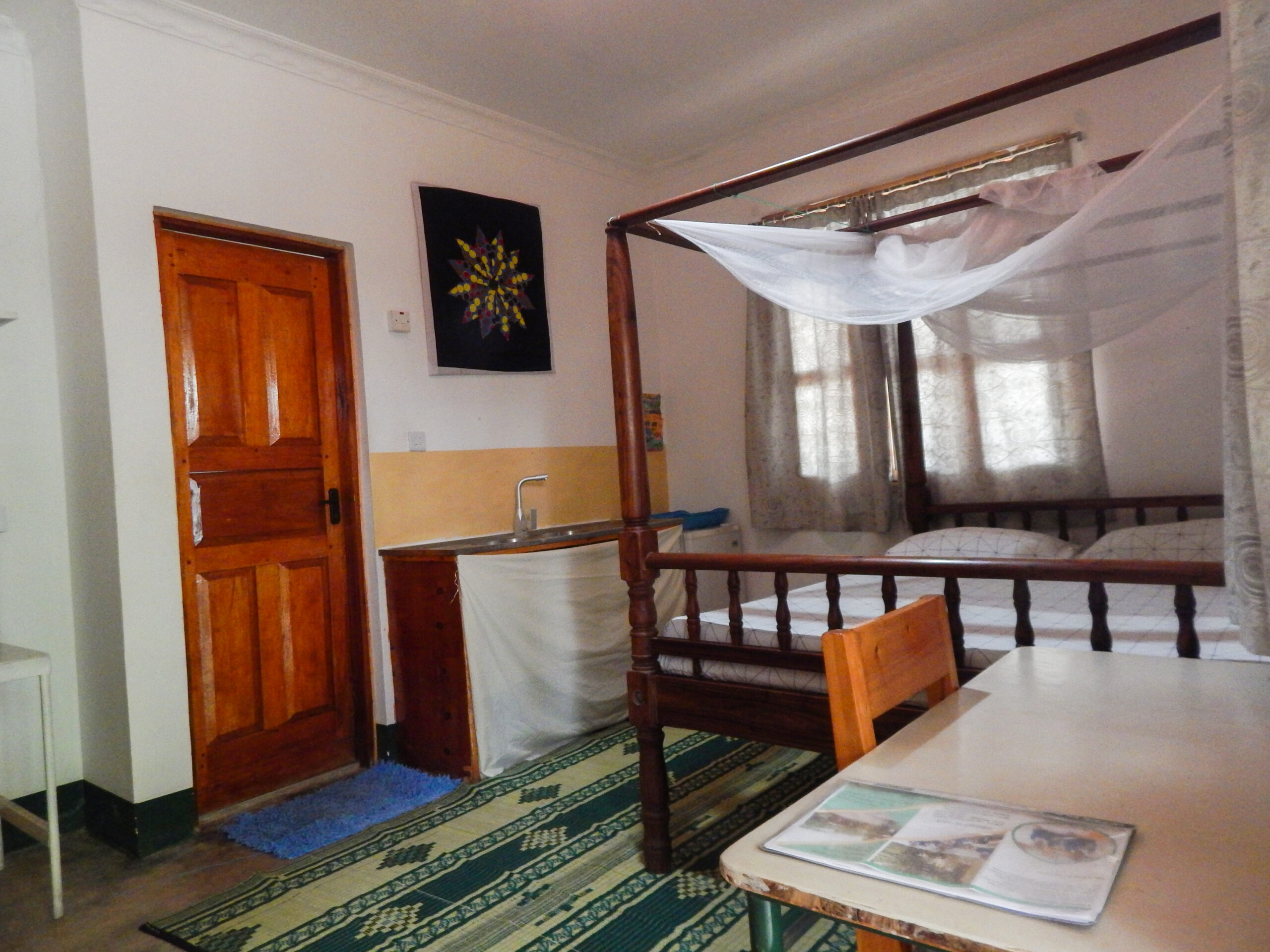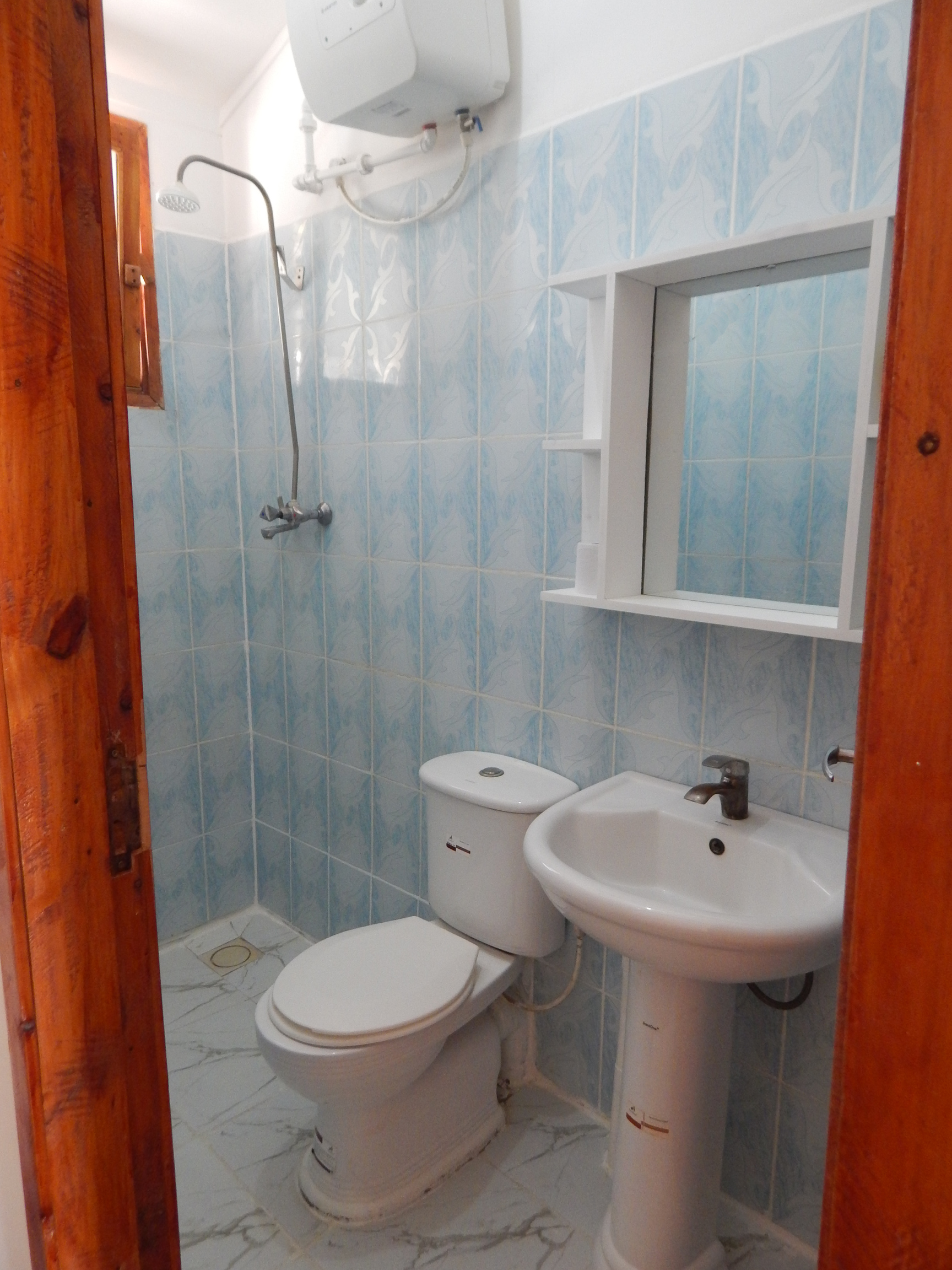 Standard contribution (Tsh ) ,
including weekly cleaning, security, repair and maintenance and service contributions:
(Monthly payment is excl. water, electricity and gas). Photos of apartments are examples, but me vary according to the relevant apartment number)
| | | | |
| --- | --- | --- | --- |
| Type | Daily | Weekly | Monthly |
| Large | 85,000 | 425,000 | 1,190,000 |
| Medium | 70,000 | 350,000 |    980,000 |
| Studio luxe | 60,000 | 300,000 |    840,000 |
| Studio std. | 45,000 | 225,000 |    630,000 |
Want to see more? Look here at more pictures of our Apartments in Dodoma